CLICK HERE TO SEE PICTURES FROM 60TH REUNION
Class 60th Reunion

Rock Island High School Class of 1954

Greetings Classmate!

Your Class Reunion Committee announces the date of your 60th class reunion to be held at the Pinnacle Country Club, Milan, on Saturday, September 27th, 2014. We were here for our 45th reunion and all had a good time, and since remodeling the location is even nicer!

The Friday night mixer will take place at the Rock Island Elks Lodge in Rock Island at 23rd Street and 5th Avenue. In the heart of downtown ! Rocky will be having a home football game that night and we will have free tickets available.

Exact times, menu, costs, and your reservations will follow in June with a request for information to be put in a booklet, and requesting your help in locating class members that we have been unable to find for many years. Amazingly ! 66% of our classmates are still with us, and this would be a great time to attend this event; as the years catch-up with us.......

Mark your calendar ! Dig out your memories! And prepare to share the highlights of your life with those dear friends who 60 years ago were just beginning to venture out into this crazy world......

just like you did..........

Your Reunion Committee
In the 10 years since our 50th, 35 classmates are gone: (136Total)
Catherine McLean, Jean Christensen, Helen Elbrechter, Ed Genz, Donna Hicks, Ken Hooe, Evelyn Jinks, Merwyn Moody, Norma Sparks, Bill Withrow, Ron Olsen, Jim Rosenthal, Judy Rudasill-Colbert, Wayne Haskins, Gerald Strayer, Mary Ann Warren (Roth), Jack Burgess, Donald Manary, Alan Spector, Harlan Braner, Dennis Sheets, Ray Caudill, Bob Conklin, Marie Huntington-DePape, Daryl Townsend, Earl Baker, Dennis Witt, Ivor McGuire, Jim Smith, Ray Bouslough, Sandra Norton, Mary McLaughlin, Nadine Zimmerman, Milton Beeman, Pat Carrigan, Bill Bartman, Kathy Boyd
2014 BIRTHDAY GATHERING at CITILIMITS
Pictures from the 2012 party at City Limits
Pictures from the 2011 party at River House
New communications from classmates. Click on the link in red on your left of the screen labeled Good News/ Communications.. George White sent a recent picture.
I've added 120 close up pictures from the 2004 reunion, taking them from larger pictures and blowing them up, some of them suffered technically but they are still recognizable. Enjoy. Click on the picture of Caffery,Cullett and Engstrom to see them.
"Old age is when your classmates are so old, bald and wrinkled that they don't recognize you."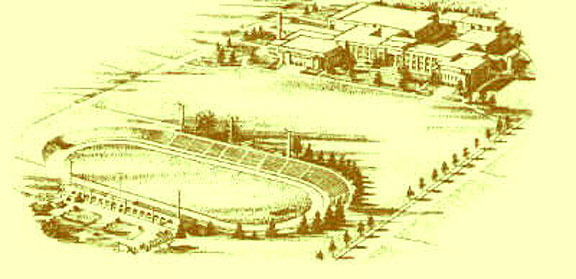 "In the class, on the field..."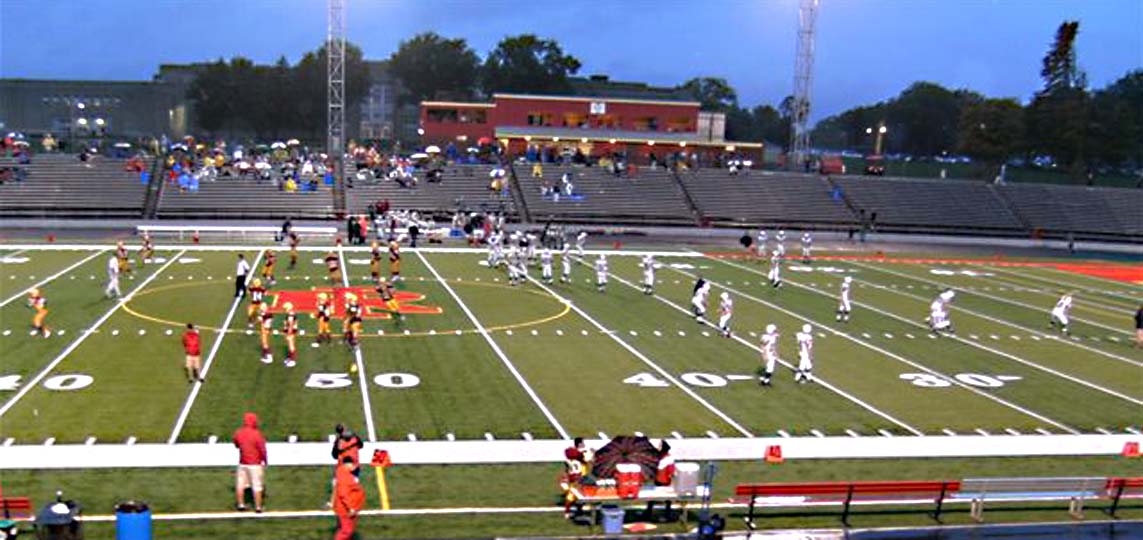 New artificial turf on Almquist Field.