ROCKY WRESTLERS CELEBRATING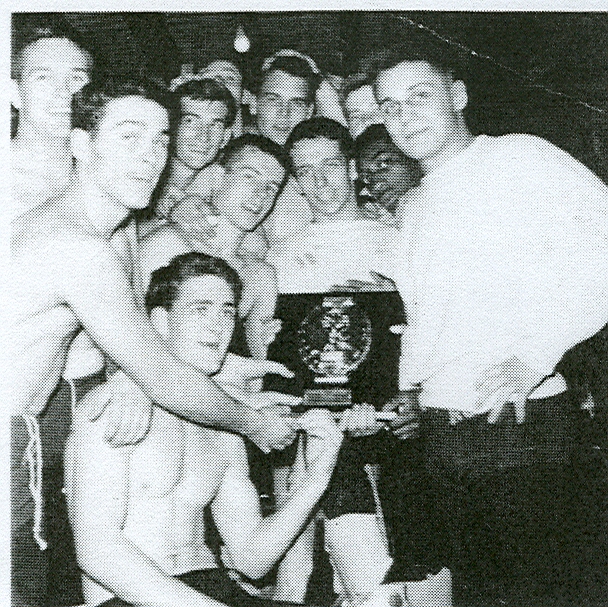 Wheeler, Steele, Lundy, Mills, Jennings, Doeckel,Lester, Cole and Moody.
After winning the Sectionals and qualifying for State, where they finished second.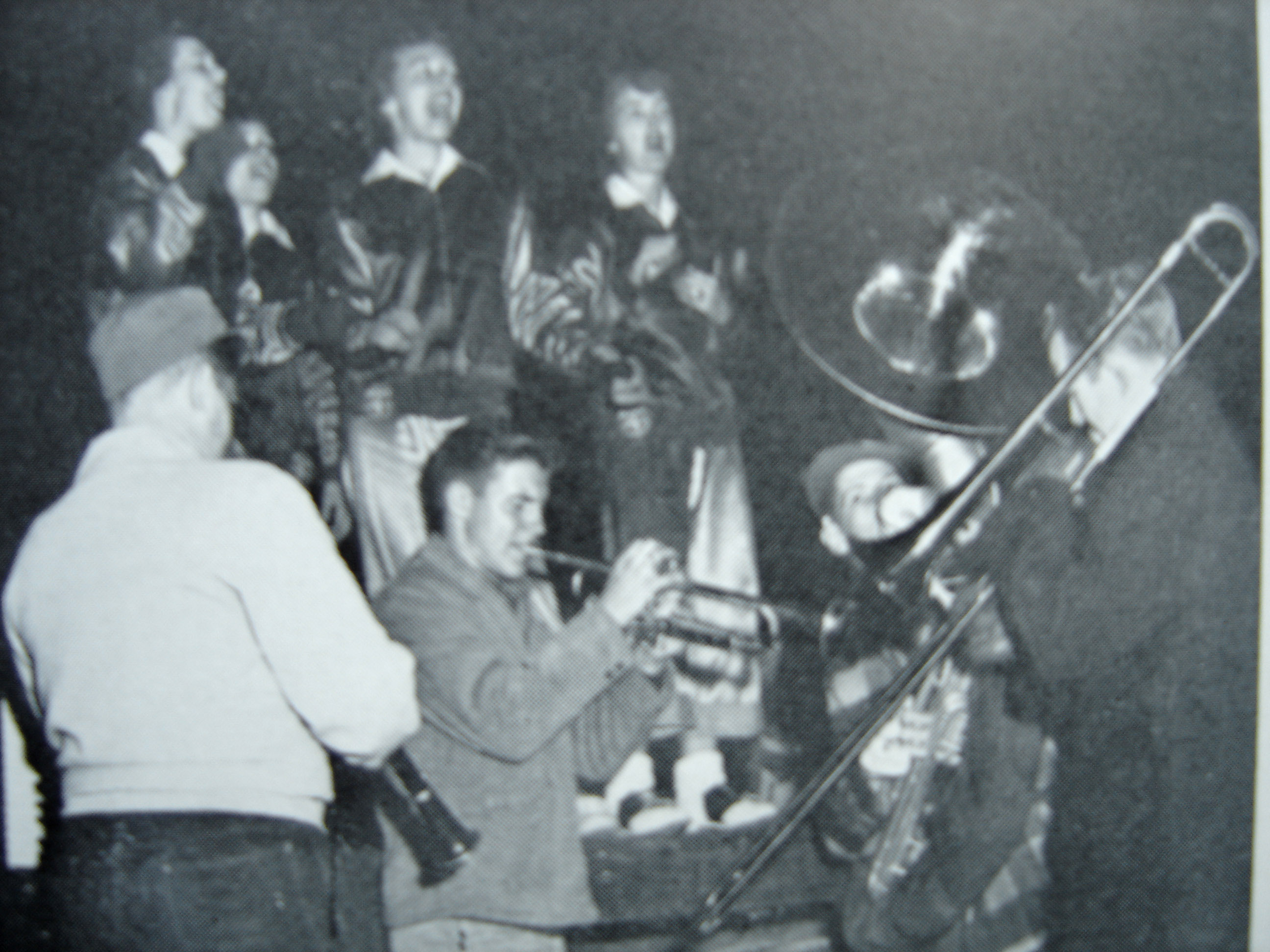 Homecoming Rally, looks cold, doesn't it?
Jay Gellerman, clarinet; Bill McCabe, trumpet; Jack Swan, souzaphone; Bill Allred, trombone.

Cheerleaders: Cecily tells me the correct names are Suzie Spencer, Rita Beardslee, Jane Almquist and Donna Mills.